"The foundation stones for a balanced success are honesty, character, integrity, faith, love, and loyalty."
— Zig Ziglar
The Ragnar Group
In July 2013, the Ragnar Group started as a small startup insurance broker in Lakeville, Minnesota. A small community 30 minutes South of Minneapolis/St. Paul.  The business was called, Zitek Insurance Group (ZIG) after our founder's name, Mike Zitek.  Mike did not buy or inherit an existing insurance agency business, he started from scratch, using his own money, and earning every client, one at a time.
Over the years ZIG grew locally and nationally with Mike's emphasis on the small business owner.  Being a small business owner himself, Mike understood what owners went through daily.  He knew the importance of keeping the lights on, working long hours, and not forgetting his mission of taking care of clients.  ZIG grew over the years and it became clear to Mike his businesses name did not capture his vision of being a small business partner, so he decided to change his name in December 2019 to The Ragnar Group.
Mike Zitek, Founder & CEO
Since 1993, Mike has worked in the insurance business. From National Insurance Brokerages to Insurance Companies.  During this time, he gained experience dealing with both sides of insurance (underwriting & brokerage). He brings this unique experience to all of our customers by making underwriters more comfortable with your risk.  In turn, this produces better coverages and premiums for his clients. Mike is a father of four children, a husband of 25 years. He enjoys coaching sports for his children and volunteering. You won't find Mike on the golf course, instead, you will find him shooting trap and skeet.
Toni Zitek, Marketing Manager
Toni has been with The Ragnar Group since 2013.  Toni is a pleasure to work with when it comes to customer service.  She graduated with a degree in Retail Management and has managed retail fashion stores at the Mall of America. She is a volunteer at our local school & church.  She loves to work with children, other volunteering, walks, and vacations.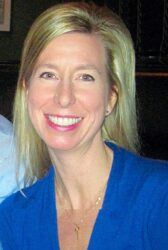 Brenda Kamis, Office Manager
Our Office Manager is Brenda Kamis.  Brenda joined the Ragnar Group in December 2019.  When Brenda isn't working, she is a busy mom of 5…the youngest three are triplets!  When not doing all things "mom" she enjoys online shopping, texting with friends, visiting the gym and collecting inspirational quotes.  One of her favorite quotes of all time is…Make today so great, yesterday gets jealous!"
Launching The Next Chapter – The Ragnar Group
Ragnar Group is excited to announce the recent change of our business name from Zitek Insurance Group to Ragnar Group! Our commitment to our customers and partners as always remains our highest priority, so we welcome any questions you may have regarding the recent name change. Learn more about our recent name change through reading our official announcement on our blog.